History of Radica Trading Company Limited
Radica Trading started as a small family business, sewing handbags under a two-storey house, by a young couple in 1974, Mr. S.N. Bisnauth and Mrs. N.D. Bisnauth who lived in Edinburg Village. The couple started to sell the material they were using to sew the handbags and realized they were making twice the profit by selling the raw materials. Radica then moved a step further and started buying raw materials for automotive, furniture, accessories and tools for small upholsterers. In 1990, Radica Trading started growing rapidly and relocated to 91 Montrose Main Road, Chaguanas. The business developed a two-storey warehouse at Bagna Trace, Chase Village
With these new advancements, Radica started importing new lines of material for boats, office fabrics, stuffed materials, machines, parts, wallpaper and leather goods. With the company's development, they built their wholesale market. In 1993, Radica Trading expanded to San Fernando, and developed a two-storey building at #36 Cipero Street, San Fernando. In 1995, we opened a new location at 68-70 Henry St, POS.
They expanded and opened their line of furniture from all around Europe, USA and South America. In 1995, Radica Trading opened their head office and wholesale division at the same location in Chaguanas. Radica Trading has created a large market by importing different kinds of furniture fabrics, accessories, furniture and more. In 2000, Radica Trading opened their warehouse at #3 De Verteuil St, Chauanas where the head office and wholesale division is presently located. Currently, our company supplies every corner of Trinidad and Tobago and the Caribbean.
One of our founders, Mrs. N.D. Bisnauth (Radica) who the company was named after, passed away in 2005. Radica is now fully owned and operated by Mr. Bisnauth who is our CEO from inception, and one who has gained alot of experience. From a small cottage firm to a large industry, our foresight has bought great success to the local and international fabric industry with their large variety of furniture and fabric for all household needs.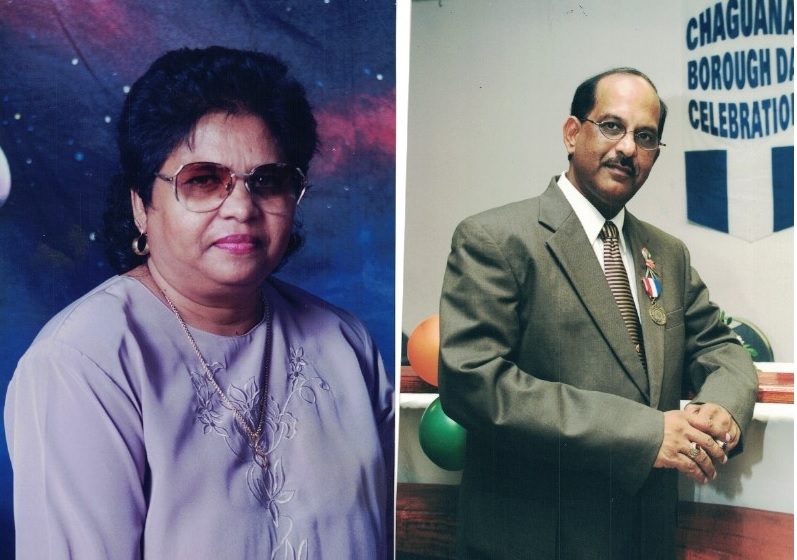 Founders – From Left to Right
Mrs. RS Bisnauth
Mr. Sase Bisnauth – President